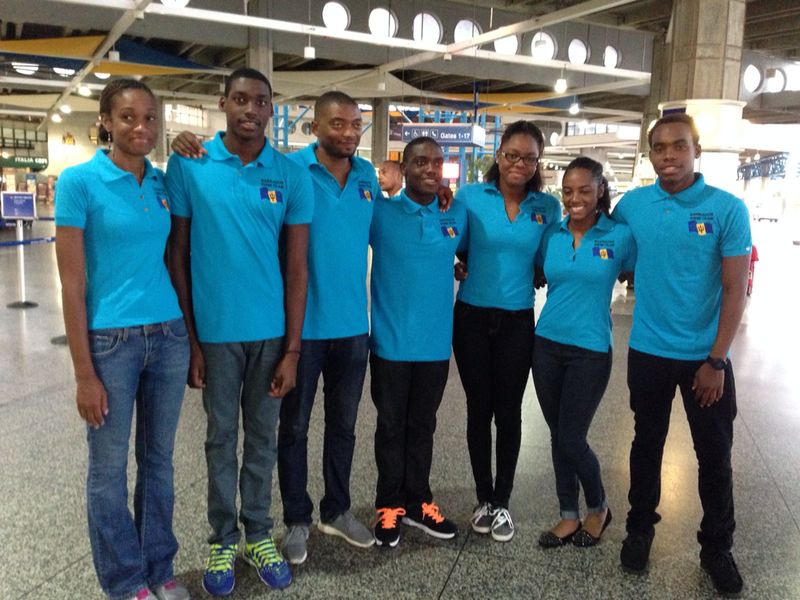 We extend our heartiest congratulations to the Barbados Swim Team, off to the 2014 Pan-American Olympic Festival in Mexico. The Team left this morning en route to Mexico via Miami, and will return on October 1st. Barbados will be represented by nine (9) swimmers, of which four (4) are from Alpha Sharks Swim Club. Our own
Deandre Small,
Inayah Sherry,
Jonathan Manning &
Alex Sobers are accompanied by
other Barbadian swimmers
Akeem Nurse,
Matthew Courtis,
Kimberley Willoughby,
Zabrina Holder and
Vanessa Keany (Open Water).
The coaches for the trip are Antonio Petrolanda (Pool) and Aisha Norville (Open Water), and the Team Manager is Mr. Stefan Sherry.
To follow the progress of Team 246, visit the event website
www.festivaldeportivo.com/en/